You know that we have to have fast web hosting even a split second difference between a user clicking and coming to your offer can make a big difference.
A2hosting plans comes with free SSD storage,
impressive speeds, uptime guarantee and lot more.
A2hosting Pricing
Let's  jump into the type of plans that they have at a2hosting
The shared, reseller, VPS  and dedicated hosting plan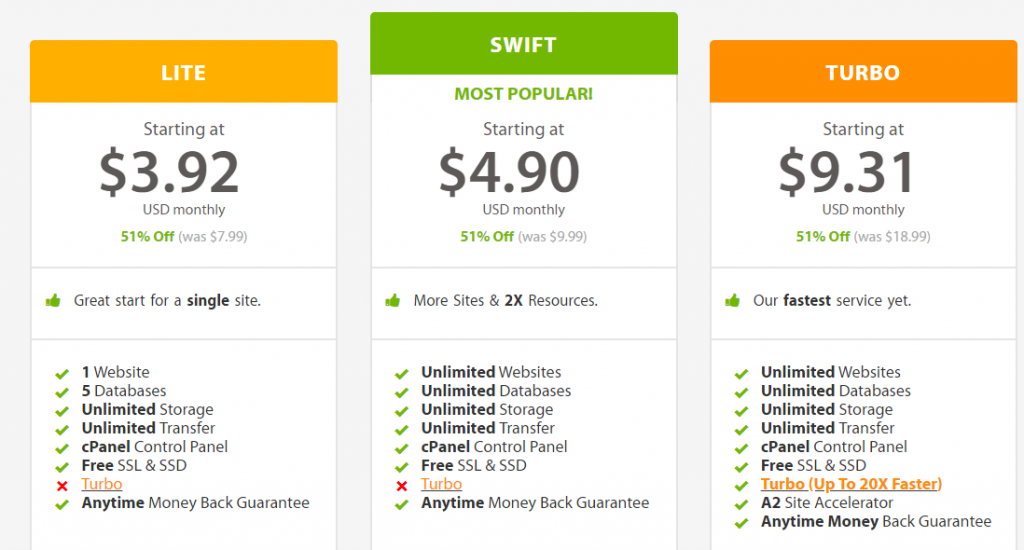 If you are just starting off a blog for the first time when you really just need enough space you're probably gonna go with the shared hosting.  The shared hosting is normally about $7.99 a month but with the discount, at 51% you can get it starting at $3.92 a month which is very affordable.
Shared hosting is broken up into three main services.  We have the Lite service which is $3.92 the Swift service which is the one that we tested and the turbo service.
What is Turbo?
 The lite and the Swift basically have the exact same specifications but what turbo has what's called the extra turbo bump which really up to 20 times faster.
We were able to test this with other people who have used the turbo, and they can definitely attest to the speed and how quickly they're able to load their sites with it. So, it's is worth the money.
Pros
With the lite plan, you get one website, five databases, unlimited storage, unlimited first cPanel access free SSL, SSD and anytime money-back guarantee.
A lot of different hosting plans do not allow you to get to the cPanel, but with a2hosting they do let you do that. 
You will be able to run other types of things alongside your websites like cron jobs or any different kinds of services.
Another big deal is the free SSL . The way Google has been over the last few months or almost a year now is if your website does not have an SSL certificate it can fall in the rankings so having an SSL is a huge deal especially when you go inform SEO with your WordPress blog.
Turbo plan has everything that the Swift plan has, but it also has that turbo 20 times boost of speed. We have talked to other people who have used it, and they can attest to how good the speed is with the price.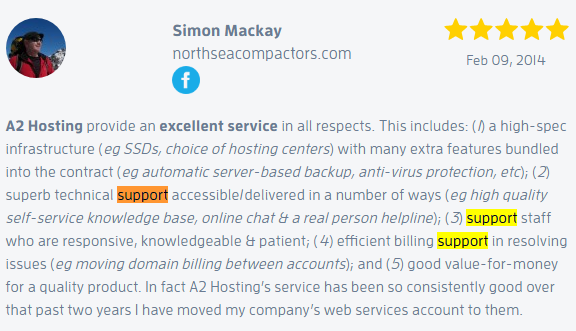 Cons
• Sometimes the support just doesn't treat the tickets, and no news, but it's very rare (less than 5% of my tickets)
• No PHP caching on shared servers (cache, etc…)
Read more honest reviews about a2hosting https://www.whoishostingthis.com/hosting-reviews/a2-hosting/
This site ampleom.com which you are on right now is currently hosted on Siteground. So you can check our site's loading speed and other things as well.
SiteGround com is a pretty well-known web hosting service. We will go ahead and jump right into their web hosting pricing.
Siteground Pricing
You can see they offer three big plans. They offer the StartUp,  GrowBig and the GoGeek
As you can see StartUp is $3.95 per month and you received one website, 10 gigabytes of web space, suitable for 10,000 viewers monthly. Next is GrowBig which is $5.95. You get multiple websites, 20 GB of web space, suitable for 25,000 viewers monthly. Then the GoGeek one is 11.95. you get multiple websites 30 GB of web space suitable for 100,000 viewers monthly.
They are also providing cloud hosting service which is supposedly the fastest. You  get ultra-fast 24/7 VIP support as well as auto-scalable on what they have right here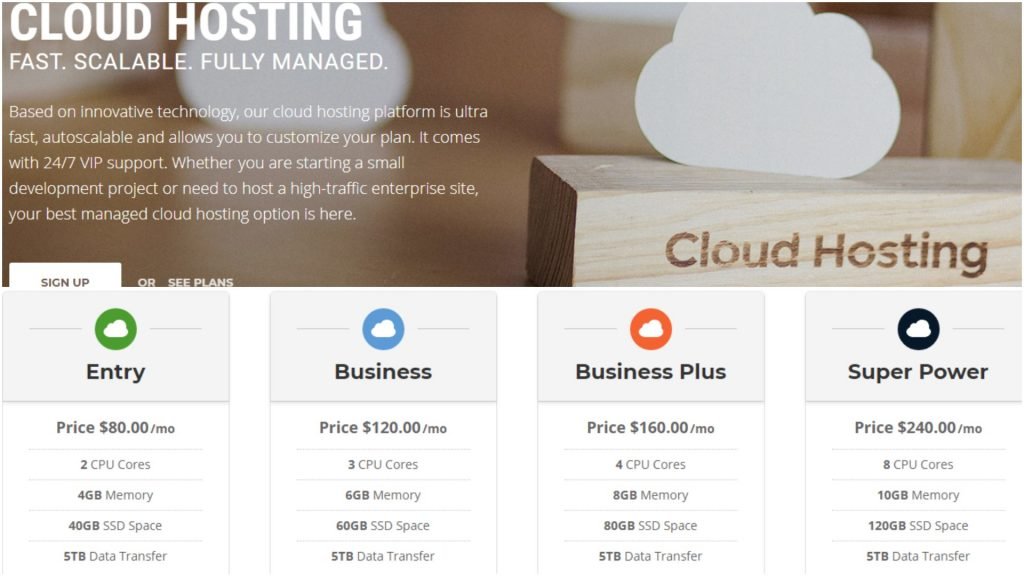 Pros
Essential WordPress Features are almost 100% uptime, 24/7 customer service, 30-day money-back all daily backups.
You get a cPanel and get unlimited emails.
You also get completely free SSL certification(check our site's SSL).
Offers SSH access with all of their plans.
SiteGround offers a Cloudflare CDN for all shared hosting plans. If you are hosting more than one website, you can use this for all of them.
Maximum security.  Almost impossible to hack.
The Premium features are free PCI, co-pilots pre-installed GIT and staging advanced hardware and fewer accounts on the server.
GrowBig and GoGeek plans offer SuperCacher — SiteGround's own caching system.
It's a speed-booster for your site, as well as an important security feature.
One-click staging servers for your WordPress and Joomla sites.
I can tell you that from experience they have swift cloud servers it makes for very fast website speeds, and you're going to get excellent protection on your website as well as web hosting to integrate or WordPress integration and Joomla integration as well.
Cons
Sitegorund does not offer you a lot of web space. (but I think if they can maintain the server well reducing area then it's good for us.) so it is a downside.
You can not pay the monthly bill on Siteground basic hosting or WordPress hosting packages. You can pay monthly for your cloud
hosting and dedicated server, though.
Read more honest reviews about Siteground https://www.whoishostingthis.com/hosting-reviews/siteground/
We are using Namehero too. A great hosting provider fulfilling all necessary features a webmaster want in a server.
It was ranked best WordPress Web Host for 2020 by industry expert Darrel Wilson.
Darrel conducted a 60-day comparison test on his YouTube channel, where he measured speed, uptime, and customer service from 14 of the most popular WordPress web hosting companies. NameHero claimed the number 1 spot outranking SiteGround, A2Hosting, GreenGeeks, Hostpapa, FastComent, 1&1 Ionus, GoDaddy, Bluehost, TMDHosting, Media Temple, HostGator, iPage, and InMotion Hosting.
NameHero Ranked Best WordPress Web Host For 2020 | Markets Insider
NameHero Ranked Best WordPress Web Host For 2020
Namehero Pricing
NameHero offers plans from $3 to $14. The price depends on which type of hosting plan you choose. You can see the updated pricing table (updated weekly) below.
Pros
Exciting and powerful third-party features
Valuable free services such as SSL and domain migration
Reliable uptimes
cPanel hosting manager
SSD Raid 10 secured storage
Cloudflare with railgun
One-click WordPress install
LiteSpeed web server
Nightly Backups
Free Reseller Migrations
It's using JetBackup for automatic backups

Cons
Limited support channels
No monthly billing for cheapest plans
Might be hard for beginners to take advantage of all features
The company was founded in 1997 has over two decades of experience the websites ranked about 17,000 and Alexa making it pretty popular.
Liquid web offers a few different solutions they offer WordPress hosting, WooCommerce hosting, email hosting, dedicated servers, VPS and then they also offer some compliance solutions.
 If you're a bigger company or financial institution they offer HIPAA or PCI
A few things that make Liquid Web stick out compared to other companies is they will ultimately help you. There is a lot of good solutions like DigitalOcean, AWS, and other companies. However,  these companies don't have that that accommodation level that liquid web gives you. They will help you from 0 to 100 start to finish whatever you want to call it.
Liquid Web Pricing
They are expansive in comparison to their competitors but never compromised with the service quality.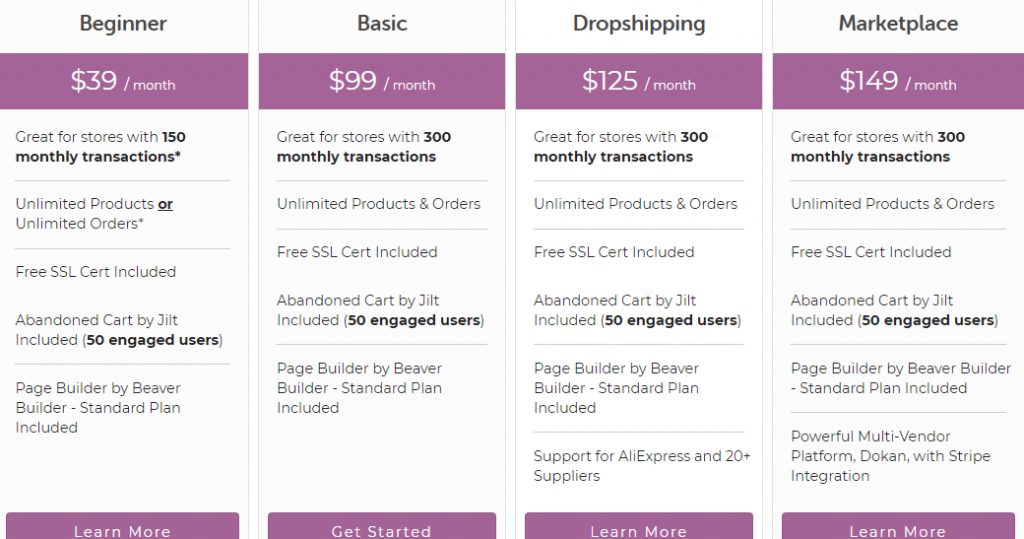 Cloud dedicated one $59, cloud VPS hosting $60 not bad at all. They do have this newly managed WooCommerce hosting which seems interesting. It's $39 their cheapest plan and then they have cloud sites on $50 as well. So, they are among the most expensive hosting company on this list.
Liquid Web host some very big companies like Ferrari, Home Depot, FedEx,  big Motorola.
 So, I would recommend them to somebody who has a serious business and needs uptime guaranteed like a financial product or a health care product something of that nature you definitely want liquid web or anything that is just business-critical if you're just a start-up entrepreneur Sitegorund or a2hosting may be a better pick for you.
Pros
The average load speed is around 3.3 seconds. Their server response time is very good.
Great support. They will help you from 0 to 100 start to finish whatever you want to call it.
They'll help migrate your site and they'll help make everything secure a few other things that are very important why a lot of big companies choose liquid web is they offer phone and chat support within minutes.  
A 100% uptime guarantee.
100% power-on guarantee.
They get back to you on the help desk within 30 minutes and they will also fix any hardware issues within 30 minutes guaranteed which is very very impressive compared to most companies.
Every single site comes with its own free SSL certificate without any additional cost. No configuration, no hassle.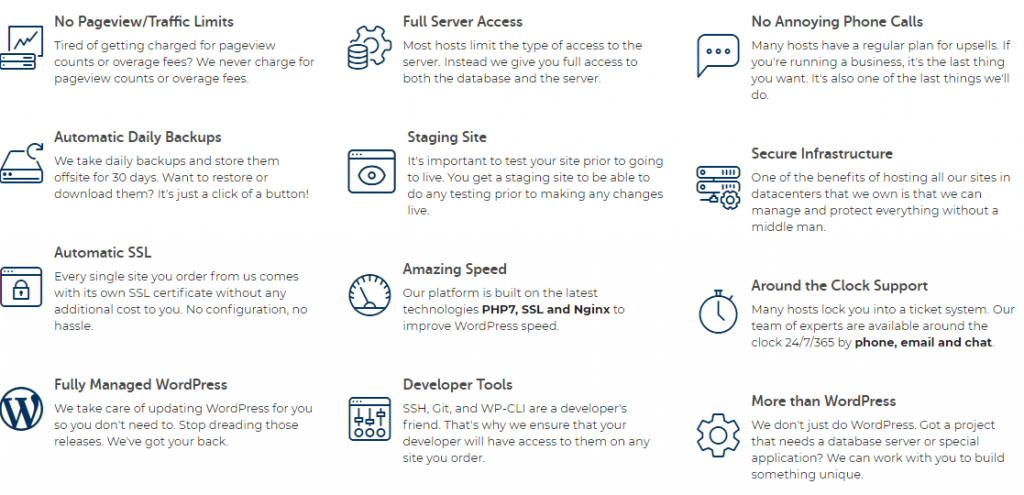 Cons
They are among the most expensive hosting company on this list.
Maybe not for a startup, or simple bloggers.
I would recommend them to somebody who has a serious business and needs uptime guaranteed like a financial product or a health care product something of that nature you definitely want liquid web.
Read more honest reviews about Liquid Web https://www.whoishostingthis.com/hosting-reviews/liquidweb/
I was was very impressed with GreenGeeks commitment to environmentalism. They don't just offset their energy with credits, they offset three times as much.  energy as they use.
GreenGeeks is an EPA Green Power Partner that delivers natural operations with no compromise of performance and quality. Indeed, high technology performance is GreenGeek's core focus.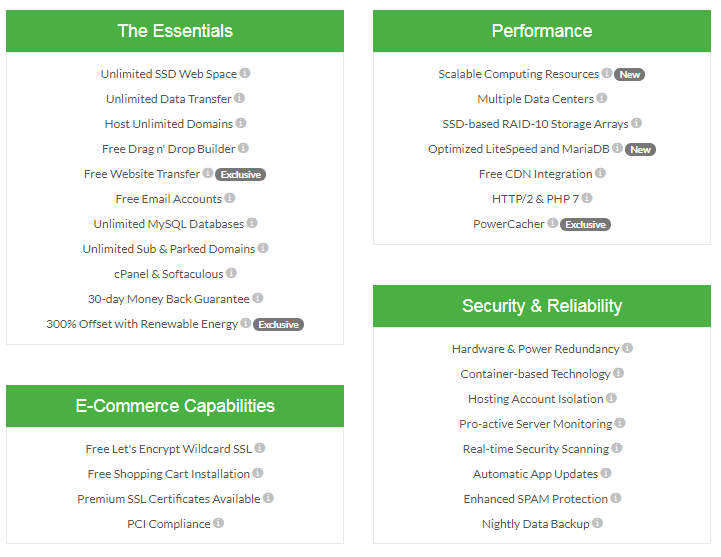 GreenGeeks Pricing
Let's talk about their pricing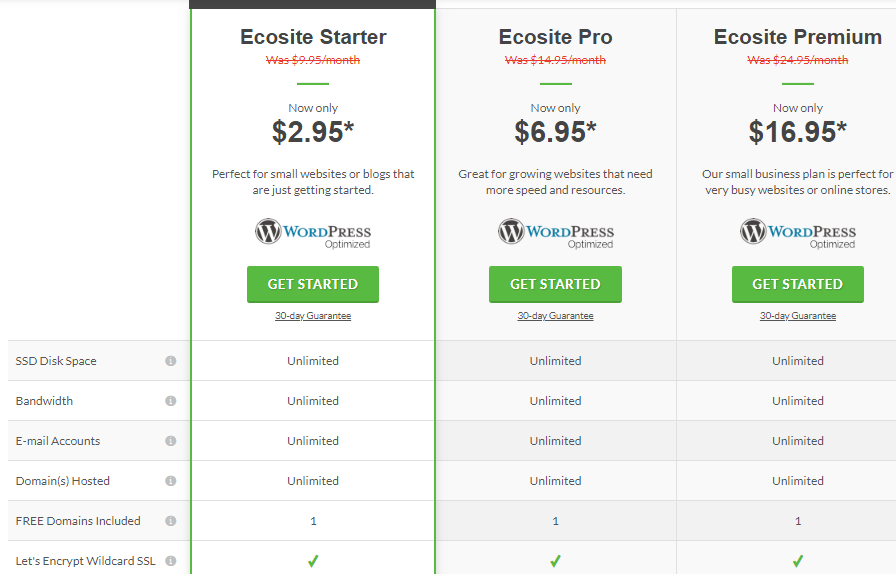 As you can see they are among some of the cheapest plans.  If you want to host unlimited sites for a year you're gonna pay $6.95 cents per month!!
Pros
Truly stands out with GreenGeeks 300% renewable energy commitment.
Average load speed around 2.4 seconds!
Comes with free SSL's
Free Cloudflare CDN
You get free domains as well
They have 24-hour customer  support
Offer VPS cloud, shared and dedicated hosting
They also offer 30-day money-back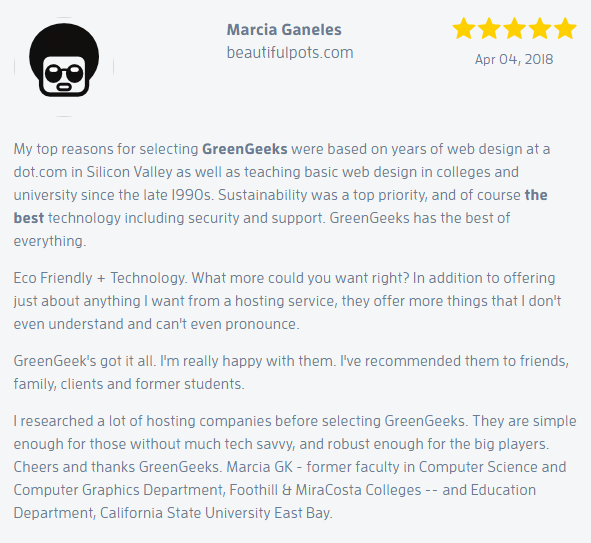 Cons
I hardly found anything negative about GreenGeeks. There are certainly a few negative feedbacks but most of them are from 2012 or earlier. Their pricing to service also customers reviews are too perfect which is too good to be true. If you guys have any complaint about GreenGeeks please comment below.
Read more honest reviews about GreenGeeks https://www.whoishostingthis.com/hosting-reviews/greengeeks/

So, we covered 5 hosting providers until now. I have another in mind. What do you guys say? Which should be the fifth one, which one deserves to be in the top 5 hosting providers list. Comment your choice below