We are providing a complete email marketing solution.
** List Building
** List maintenance,  Cleaning
** Custom Bulk Email Sending Server Setup
** Email Sending
** High Inboxing Strategy or keeping high Inbox rate, open rate, click rate etc.
** Working with you or your managers about Server maintenance, relationship with the list, Hign inbox rate strategy or maintaining them all for a monthly fee.
** Great Solo Ad Deals, Real targeted traffic, Guaranteed Clicks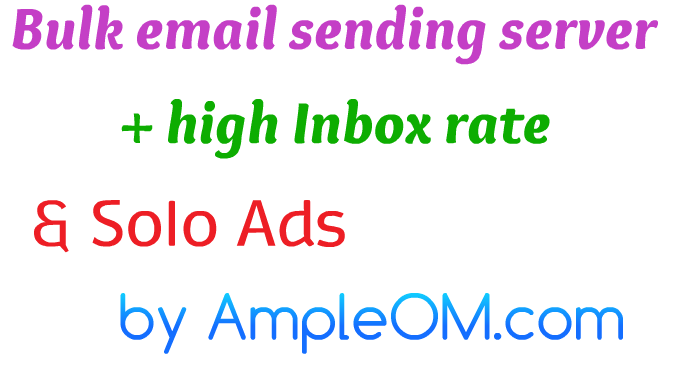 Unlimited Bulk emailing server setup: 
We will Install Interspire with addons,
PowerMTA with SPF DKIM rDNS DMARC IP Rotation
(If you do not have any idea about Interspire, Powermta just leave that on us.)
What we need for the server setup:
1. VPS or Dedicated Server with IPs depending on the number of emails you want to send daily
2. Centos 6 or 5 – 64bits OS installed
3. Domain
only $200 one time setup fee for the bulk emailing server setup
Also, contact us for the pricing of list building, cleaning, managing, maintaining high inbox rate to get success in email marketing
Solo Ads:
Solo ads are great way to promote your offers, getting targeted leads through optins, getting sales etc.
Basically, we will send your offers/email to our targeted Internet marketing related lists
Fresh top tier 95% buyers list
100 Clicks – $50
200 clicks – $95
300 clicks – $135
500 clicks – $250
(Custom packages available)
Guaranteed results,  Guaranteed success with our solo ads
Contact us:
Skype:  

ampleom
Email:

shopno99 at gmail.com