Hello All, Ample Online Media is offering 100% free contents as you need like a free animated logo, free videos, images, articles, infographics any many more just for sharing our selected contents to your followers.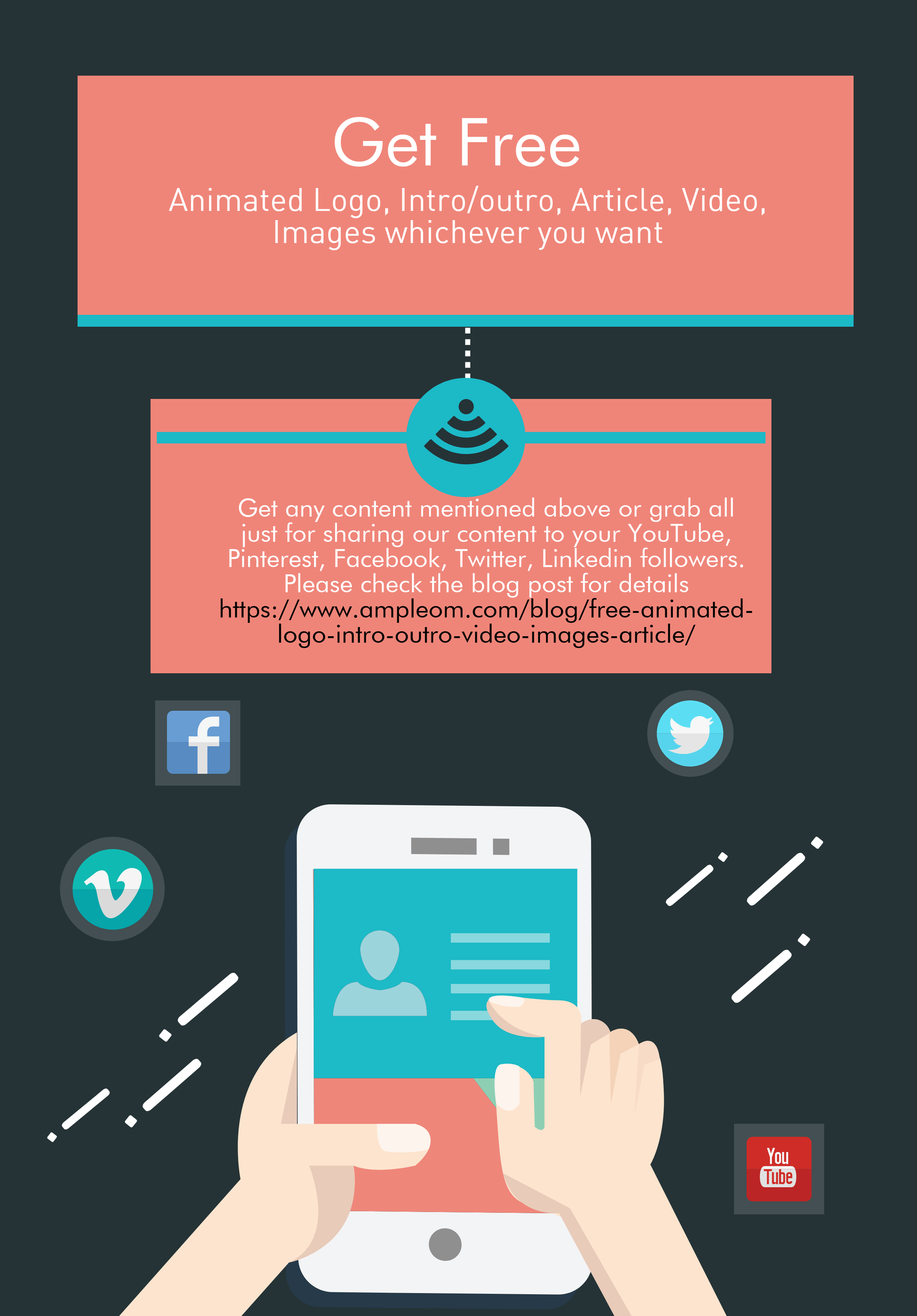 Here's what you can get

Free 😀 

:
Animated logo reveal HD
Animated intro/outro HD
Few samples: https://www.youtube.com/ampleom/videos
Animated Spokesperson review video
Sample: https://youtu.be/_acTb6vKTiQ
Royalty Free Images
Unique Copyscape passed Article (500 words or more), check sample: free article sample
What you can do to be eligible to

get free content

(do one favor to get one content of your choice) ➡ 
Publish our video on your YouTube  channel(at least 500 subscribers requires)
Invite us to Online Marketing/SEO/SMM related Pinterest group board(Need to have decent followers)
Like our Facebook page and invite all your friends to our page.(Need old original Facebook account)
Share our tweet to your followers(Need at least 5k followers)
Share our image with link in the comment to you Instagram or Pinterest account(need decnt amount )
Publish our article on your high trust flow site.
Or, offer us something we can't refuse
So hope you get this, if you want all the free contents you need to do all social sharing for us.
Please contact us ASAP. Skype: ampleom. Email: shopno99 @ gmail